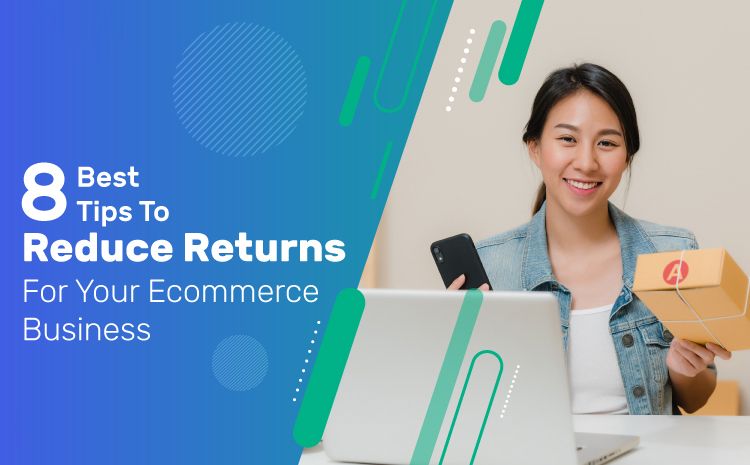 Businesses running an apparel eCommerce store in the 21st century are experiencing significant product returns, which acts as resistance to the eCommerce business's streamlined nature. Returns are a part of the online apparel store and play a crucial role in getting real-time feedback from the buyers about the products. But when the number of returns increases, it hampers the brand's digital image and becomes an unexpected and significant expense for the online store owner.
If you are running a business for years, you get a vague idea about handling the ongoing issues. But suppose you have recently opened an online shopping store; in that case, returns can lead to loss of time, energy, unexpected additional cost, and every product return can turn your customer to the competitors.
Product returns can arise due to diverse reasons such as product quality, delivery time, the blurry image of the product, colour, and more. One of the most common product return issues is that every online outfit store experiences size mismatch issues. It generally happens that sometimes you order the size M of a particular product, but when it arrives, you open the package to wear it; you find it extra large.  
It is where a user could have turned into your brand advocate but is now not going to be because of the poor purchasing experience from your apparel store. And this is where the Size Guarantee Plugin comes into the picture. This out-of-the-box Size Guarantee Plugin would be an effective solution for leading eCommerce platform providers to help their customers choose the perfect fit clothing without experiencing any size mismatch issues.
The influx in item returns is putting stress on the back of apparel store owners. 57% of retailers report that dealing with returns impacts their day-to-day operations, and 20% increase the product sales prices to offset the cost of customers sending products back.
While it is inevitable for any organization to deal with product returns because of size issues, we assume that returns are possible when a customer cannot try a product or test it out in person. But, there's enough you can do to optimize your customer experience to reduce returns.
Here, we will tell you about the eight best tips to reduce returns for your eCommerce clothing business.
Publish high-quality images and descriptions
Incorporating high-quality product images can increase the visibility in your viewer's eye. Try to include at least eight pictures of your clothing product along with a detailed description and videos wherever necessary. Highlight the item's size, weight, and material to make the purchasing decision easy for the users. Try to create a short 10-15 seconds video and include the product listings to give a detailed overview of your product.
Implement size guiding tools
One of the best eCommerce returns management techniques is incorporating a size guiding solution such as the Size Guarantee Plugin to audit your current size guides. It ensures that the outfit sizes are updated and are compatible with different screen sizes, such as desktop or mobile. Many brands provide a size fit bar that can be reviewed by the users (from fit as expected or more than expected), giving other customers an excellent idea of product size.
Ask for feedback, and send rewards
Among apparel returns best practices, asking for feedback and sending a reward play a crucial role. If a business develops a core process that encourages users to leave the last purchase review, it helps other users purchase. Online reviews will both increase your sales and reduce your eCommerce returns. 
Analyze to adapt and overcome
Every returned product needs to go through the evaluation process. You can analyze, adapt the issues such as the wrong product or size mismatch, and overcome the reasons for return. Focus on improving your pick, pack, and dispatch process to minimize returns and deliver an enhanced apparel store customer experience.
Fight off serial returners
Yes, users are of versatile personalities. They can use your wardrobe product once and can demand a full refund later. It is necessary to identify serial returners, collect data, and keep track of their returning orders. With enough information at hand, you can issue a warning or temporarily block their account for some time to make a purchase. You think you'll lose a customer, but lately, you end up winding more.
When you deliver a clothing product for the first time, it is essential to provide the right product at the doorstep to increase your credibility. If a new user likes your item, then the user will give a 100% genuine review. Pick, pack, and deliver the right product is the key to avoid mistakes through the supply chain process.
Use an email tracker to create an email sequence to track when a customer orders a product. Providing information and updates to your user about their purchase will increase trust. You can include clear outlines on how to cancel or amend a clothing product they ordered. It is beneficial to add instant messaging features, so your user can quickly change their order without getting into complex methods.
Implement a return policy
Delivering customers an easy and expedited return experience upfront will empower them to buy a wardrobe product and return it worry-free. Many brands have lengthened their return policies to reduce returns in an eCommerce apparel store. They try to maintain generosity, which builds trust and leads the customer to conversion.
Considering these eCommerce return practices would help minimize returns for your eCommerce clothing business and lead your online wardrobe business to the path of success. If you, as an eCommerce apparel business owner, are dealing with product returns because of size mismatch issues, then the Size Guarantee Plugin is a must-try to help your customers get the perfect fit every single time. Transform the customers buying experiences and journeys now, with the out-of-the-box Size Guarantee Plugin.
Sharing is Caring – Click Below to Share