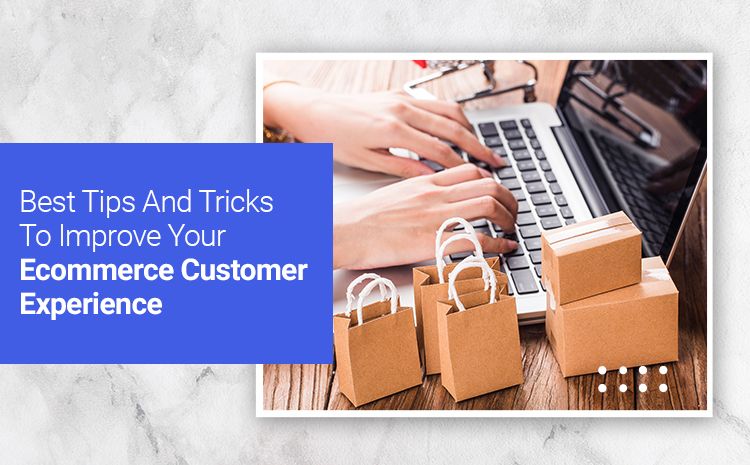 The apparel eCommerce market is expanding at an unprecedented rate. No wonder the online commerce shopping industry has changed the retail panorama entirely. Various platforms are emerging regularly, and this makes your business face some severe competition in the market. Users nowadays have more places and methods to shop than ever with progressive shorter attention spans. If you own an apparel eCommerce business store, you need to know the best practices to attract customers and deliver a hassle-free online shopping experience.
Nowadays, every online apparel shopper is aware of the social-network centered technology at their disposal. They can share reviews, feedbacks about shopping experiences across a diverse range of social media platforms. One social media post on any channel can lead your business to reach thousands of users. 
But, for every boon- there is a bane. As much as the positive tweets, blog posts on social media can help you grow, one negative base from an unsatisfied user can ruin your brand image. Every apparel business owner must deliver the best eCommerce customer experience.
Why does customer experience matter?
Suppose you go to a retail outlet for shopping for new clothes, a friendly salesperson greets you and helps you shop based on your requirements and budget. In the end, you make an excellent purchase and leave the store happy and satisfied. This overall is called a satisfying customer experience. 
The online apparel shopping experience is best known as the quality of interaction between a brand and its customers. Customer experience is how a brand communicates with its customers at every stage of the way during the buyer's online journey. 
Conversion rates can substantially increase by improving the online apparel shopping experience. This blog will highlight a few tips and tricks that enhance your overall eCommerce shopping customer experience.
Giving the best eCommerce customer experience is only possible when you know who your real audience is. Understanding the customer and its ever-changing requirements is imperative, and online apparel store owners must be prepared to respond to the trends actively. 
Focus on understanding the customer through the techniques that bring customer engagement or use marketing tools to figure out what ads they respond best to.
Easy navigation for shoppers
Every customer must find the products both quickly and easily. The navigation from your home page to your products must be straightforward as it enhances the customer experience. You can use techniques like apparel categorization and filtering for easy navigation. 
Product categorization is to put your products under one scheme collectively. Suppose a festival is round the week, and you want shoppers to find it directly. You need to restructure your online apparel store, add an offer/product banner, and you are good to go. 
When you provide the user with a way to refine results by considering attributes like brand, price, color, size, it is called product filtering. This way, a user gets to see what he/she likes.
Build simple product pages for easy identification
The product pages are the pages where all the information about the product will be visible. It helps customers understand the product and aids them in their final purchase decision. A detailed description of the work, including crucial details such as dimensions, size, weight, color, and more, is best for your online outfit store. You can also add benefits based on the feedback of prior customers. You can also install a size guarantee plugin to enhance the user's experience on your online wardrobe store.
Focus on shopper's feedback and reviews
Product reviews can positively affect purchasing decisions. Although the product pages will reflect the description of the products, experiences shared directly by the previous buyers increase your word of mouth credibility. When a user adds a product to the cart to check out, he/she always checks the reviews. An honest opinion about the product and its performance helps in enhancing the eCommerce customer experience. 
Optimize your site both for different screen sizes
Your users are mobile, and they like to explore new items while walking, traveling, or performing other activities. It will help if you optimize your online apparel store for different screen sizes. Make sure the design is responsive, or the web design automatically adjusts to the user's screen. Try to deliver the same experience in functionality & appearance as that on a desktop. 
Give a personal touch to your shoppers
One single element of personalization increases the affinity and loyalty to your eCommerce apparel store. For starters, you can use the user's name to communicate via texts or emails. You can always guide them to your new products or suggest relevant recommendations based on their purchase history. Personalize your email templates, adding a "Thank you for shopping with us" note in both starting and ending. 
Easy checkout and fast delivery
To enhance the customer experience for an eCommerce apparel store, you need to add a simplified checkout process—an easy and smooth checkout process aids in getting more opportunities. Try to contain your checkout process on one page, including a variety of shipping and payment methods. Suppose a customer is new to your store; allow easy login options. You need to consider your customers' attention span and focus more on purchase-on-the-go mode with fast delivery options. 
Effective customer support
In today's digital age, customers expect quick solutions to their issues. You can incorporate a chatbot or live chat options with the representatives of your apparel eCommerce store. The faster a problem resolves, the better the customer experience for eCommerce is. Focus on social media engagement, email campaigns, and on-site chat options to deliver a better customer experience. 
With the competition increasing each day, it is necessary to get hold of the tips and tricks that can help you grow your eCommerce apparel business to deliver an unrivaled customer experience. Your website is your flagship and standard-bearer, which should be best to interact with, as it helps to provide the best experience for eCommerce.
Sharing is Caring – Click Below to Share