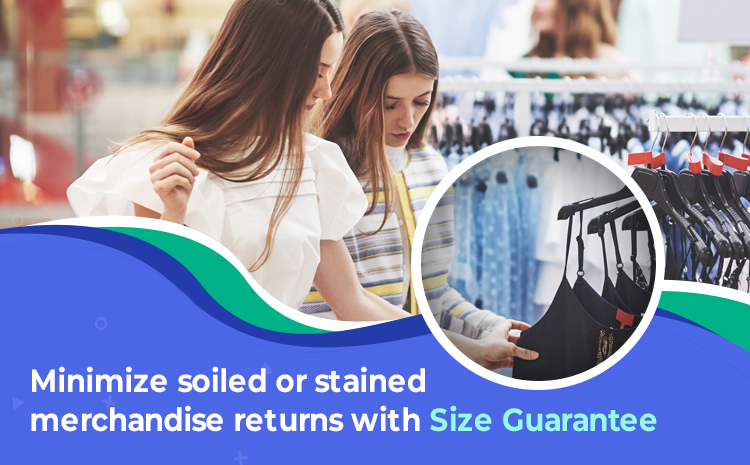 Almost all eCommerce websites offer the return facility. The return option helps the people, who are returning the product after they have received it but not liking it or if they have some issue with the product. There can be many reasons behind returning of products. Some of the reasons are – size issue, clothing materials. But, most of the returns that are due to the size issue. The size issue means the size that the user has ordered doesn't fit them well, so they want to return the product. Once a customer decides to return the merchandise, you have to refund them the money and make a transaction. And it calls for unnecessary transaction fees. In addition to this, it can also have consequences such as the mishandling of goods.
Return facility is a great facility available to everyone out there, but it has certain disadvantages as well. Whenever there is a return, it calls for a transaction. Not only this, but a return also has a chance of getting mishandled or soiled or stained. And they need to be segregated, sorted and set it back to their respective shelves. Causing inconvenience to the inventory maintenance and it leads to a waste of time. Furthermore, when the product is soiled or stained and is no longer of use to the company or the store.
On many occasions, when a user returns a product, it is either soiled or stained. This merchandise is accepted to retain the customer. Otherwise, according to the policies of an e-commerce store, the products that are soiled and stained cannot be returned. But on numerous accounts, users do not understand this and urge the eCommerce store to accept the merchandise at any store. What they do not understand is, once the products are soiled or stained, they are of no use to the store or the company.
Consequently, the crucial aspect that should be paid much attention to is to minimize the number of returns. And the root cause of all the problems discussed above is the returns by the customers. We agree that not all customers are the same, so not all of them will return soiled or stained clothes. But, minimizing returns will make you a reliable online shopping store for customers and make them visit your website again and again for all their shopping needs.
As most of the returns are due to the size issue, if an e-commerce store addresses the size problem, they could minimize their product returns. And all of this is possible with the help of a tool known as the Size Guarantee.
Now, what is this Size Guarantee plugin? Size Guarantee is a tool that assists users to find their correct clothes size. Any eCommerce business can integrate into Size Guarantee to reduce its returns. Not only that, the Size Guarantee plugin is easy to use, and all our shopper have to do is, create their profile with three pictures of themselves in different poses.
Simply put, the Size Guarantee plugin is a plugin that helps users find the right size of clothes for themselves. Along with this, the size guarantee plugin works on all eCommerce platforms such as Shopify, Magento, WooCommerce, BigCommerce and more.
Book a demo at https://www.sizeguarantee.com/book-a-demo.
By integrating with Size Guarantee, you can minimize your soiled or stained merchandise returns and be a reliable and trustworthy shopping store for all your customers.
Sharing is Caring – Click Below to Share