Helps our customers get the perfect fit. Every single time.
You can sign up to our amazing products using either of methods mentioned below. You wil receive a verification. Once the profile is verified you can proceed to the following steps to complete setting up your profile
After sign up using ether of the methods, the following step is to store your gender details. Kindly select your gender and proced.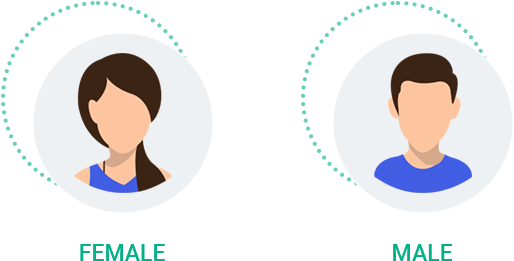 The next step is to capture your three poses. From your phone camera yu can capture Front pose, Side pose and Cash pose and described here. When an image is clicked, your measurements are calculated by our AI powered product and saved under measurements tab. Note that, our product does not save your image. Instead only the calculated values calculated are saved.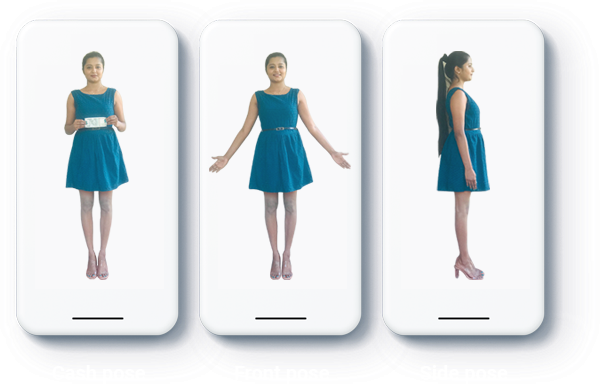 Height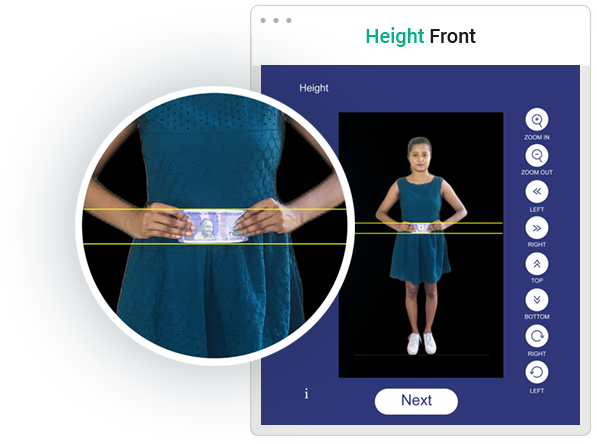 Shoulder

Bust

Waist

Hip

Inner Seam

Outer Seam

The measurement tab shows you the values calculated and stored. You can choose your measurement in both
Centrimeters
and
Inches
. Remember that only these values are stored here and not your image captured.
Measurements not calculated will be highlighted

Measurements can be entered manually when necessary.